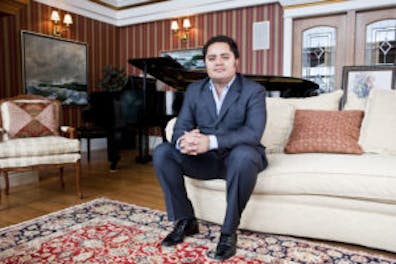 Paul has spent years and continues to be immersed in the local real estate world as a Realtor with Macdonald Realty. Paul credits his deep Real Estate knowledge from experiencing firsthand the development of various Real Estate projects around Victoria his family has been involved in such as The Vogue (Downtown), The Fiore (Oak Bay), The Vicino (James Bay), and 595 Pandora (Downtown). Most recently in 2017, Paul was able to lead the marketing and sellout of The LINQ townhouse development within James Bay setting a new record for townhouse prices.
Originally from Huntington Beach, California, Paul relocated to Victoria, BC in 2009. Paul is a natural innovator and problem solver with a strong business sense and foresight. A former business owner, who has led multiple employees at 3 separate locations, Paul combines his knowledge of the local real estate market with his international background in manufacturing, distribution, and retail to offer his foreign clients/investors the detailed service they're accustomed to.
When Paul is not absorbed in the business of real estate, He spends his time adoring his wife, Erin, and his son, Karras. He also enjoys playing tennis, golfing, and basketball. Along with the rhythms and textures of travel, Paul appreciates the simple pleasure of a barbecue with family and friends.
As an active member of the South Pacific community on southern Vancouver Island, Paul is the proud sponsor of the South Seas 7's Rugby Club. Paul serves on the Board of Directors for Pacific Peoples Partnership which is Canada's only non-profit, NGO social justice organization devoted exclusively to working in solidarity with people's of the South Pacific to promote their aspirations for peace, justice, and evironmental sustainability and community development. Paul has also served on the Victoria Real Estate Board's "New Member Advisory Group" and continues to be a supporter of The Salvation Army – Victoria