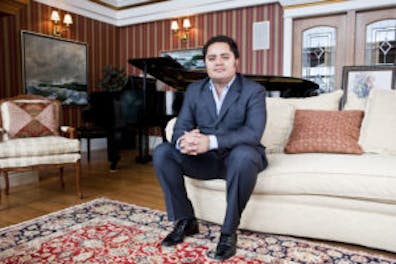 Paul has spent years and continues to be immersed in the local real estate world as a multiple award winning Realtor with Macdonald Realty. Paul credits his deep Real Estate knowledge from experiencing firsthand the development of various Real Estate projects around Victoria his family has been involved in such as The Vogue, The Fiore, The Vicino, and 595 Pandora buildings. In 2017, Paul was able to lead the marketing and sellout of The LINQ townhouse development within James Bay setting a new record for townhouse prices at that time. Currently, Paul is selling out The Residences On Sooke Harbour condo development of 27 exclusive homes and setting a new precedent for oceanfront condos in Sooke, BC.
Originally from Huntington Beach, California, Paul relocated to Victoria, BC in 2006. Paul has always had an entrepreneurial spirit where he formerly operated multiple retail businesses supporting many under his employment. After moving to Canada, Paul was able to redirect his entrepreneurial spirit as a Licensed Realtor helping his Buyer's, Sellers, Investors, and Developer's alike make Real Estate decisions that allow them to benefit whether they're saving money as Buyers or setting new records on the Sellers.
When Paul is not absorbed in the business of real estate, he enjoys spending time and going on vacations with his family which consist of his wife Erin, son Karras, and daughter Kalauni. Paul also enjoys playing tennis and basketball along with frequent attempts at golf.
Paul is a proud Platinum Sponsor of Westshore Basketball which services all of the Westshore Communities such as Langford, Highlands, Metchosin, Colwood, and Sooke. Paul has also served on the Victoria Real Estate Board's "New Member Advisory Group" and continues to be a supporter of The Salvation Army – Victoria